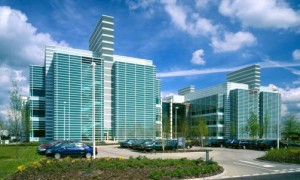 Pharmaceutical giant GlaxoSmithKline plans to invest £200 million in its oldest UK manufacturing sites. The well-known drug company will spend the cash upgrading its existing plants in Ware, Hertfordshire, and Worthing, West Sussex, as part of a campaign to add state of the art equipment to all of its manufacturing facilities.
The drug giant has been in and out of headlines this year due to its involvement in a bribery scandal in China. The scandal has cost the company much of its public image in China and its neighbouring counties, although its European operating have been largely unaffected.
The two plants affected by the upgrade are some of GlaxoSmithKline's oldest, with a combined 100-plus years of involvement in drug manufacturing. The plant in Ware was purchased from Allen & Hanbury's – a now defunct drug manufacturer – in the early 1950s, while the Worthing plant has been operating since 1960.
GSK also plans to construct a new centre in the UK dedicated to research in the field of pharmaceutical manufacturing. While the company has yet to decide on a location for the new plant, it has stated its preference for Ware, which is the location of its existing UK research and development facilities.
While the investment is primarily aimed at infrastructure improvements, analysts believe that it will create new jobs in the towns' construction industries. Vendors in both regions will also benefit from the massive investment, allowing the creation of new jobs in related industries.
The £200 million investment is not GlaxoSmithKline's only investment in Britain. As many of its competitors move their operations abroad, the company has spent £500 million opening a new factory in Cumbria, as well as implementing large upgrades at its Scottish manufacturing facilities located in Irvine and Montrose.