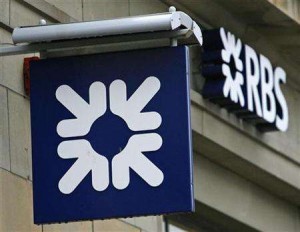 Eight banks, including UK-based RBS, have been fined for taking part in illegal cartel action to fix interest rates. The banks fixed rates for financial derivatives, causing an increase in pricing for trillions of dollars worth of financial products such as credit cards, personal loans, and mortgages.
Of the eight banks involved in the scandal, two managed to avoid financial penalties by exposing the existence of the rate-rigging cartel: Barclays and UBS. The total fines add up to an astounding 1.7 billion euros (£1.4 billion) and are intended to prevent a similar rate-rigging scandal from reoccurring.
Other banks to be involved in the scandal include Deutsche Bank, which was fined a total of 725.36 million euros – the largest fine levied against all of the banks. Fines were also dished out to JPMorgan, Credit Agricole, HSBC, and others for their own involvement in the rate-rigging conspiracy.
Finance industry experts have voiced their frustration that the government-owned Royal Bank of Scotland was involved in the scandal. The bank paid £391 million for its involvement in a previous rate-rigging scandal involving the Libor interest rate, with UK financial services company Barclays also a subject of the fines, paying a total of £290 million.
After Barclays was fined, chairman Marcus Agius and chief executive Bob Diamond promptly left the company. The bank claims that it volunteered information about the rate-rigging scandal to the European Commission and "co-operated fully" with investigators involved in the case.
Investigators claim that they were shocked not just by the scale of the scandal, but by the way banks brazenly co-operated with each other in order to fix rates across the industry. European Commission vice-president of competition policy Joaquin Almunia noted that the banks are "supposed to be competing with each other" for business, and not manipulating benchmarks together.