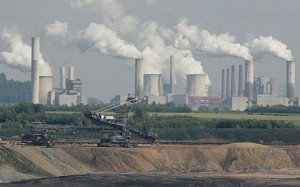 British households are struggling to keep up with their bills, data from the Office for National Statistics indicated. For the first time in the last decade, housing costs were the largest expense for British families, beating transportation to take up the largest share of the average household budget.
The increase in household spending has been fuelled by large increases in the cost of energy. UK households now spend an average of £68 per week on housing costs and just £64 on transportation. Gas and electricity prices, which have steadily increased over the past two years, are the primary cause of the change in budget priorities.
Just two years ago, transportation was by far the largest expense most households faced. Cold winters and a surge in pricing have made energy a significantly larger component of the average household's bill. Other factors influencing the cost of energy include green taxes, which increase the cost of gasoline and electricity.
Analysts also believe that an increase in the number of rental homes has increased costs. 34% of homes were rented in 2012 – an increase of 5 per cent from previous statistics. Households have, on the whole, significantly scaled back their spending in the years following the 2008 financial crisis.
Homes now spend approximately £64 a week on transportation, down from £87 in weekly spending in 2001. Recreational expenses, such as holidays and televisions, have declined from £64 per week to just £61.50. Despite the decline in spending in certain sectors, some areas have seen a significant increase.
Households now spend £23.40 per week on fashion-related items – a significantly higher amount than the £15.30 average recorded in 2001. Grocery bills were much the same as in past years, with the average household spending £56.80 per week in 2012 and £56.60 per week in 2001.