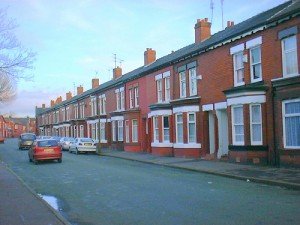 Rising energy prices and poor salary growth have hurt many British households in the last year, according to a new consumer confidence survey by household finance research group Markit. The Household Finance Index fell from 41.0 to 38.8 over the last month, reaching its lowest recorded level since April of this year.
The index measures the average perception of household financial wellbeing, using a variety of metrics. A reading of 50 indicates stable confidence, while anything over 50 indicates that houses are generally optimistic about their financial future.
Statistics from November indicate that for every one optimistic British household, there are four that have serious concerns about their financial future. Rising energy prices and a lack of certainty regarding salary growth and job security have caused many households to feel pessimistic about their future financial stability.
The average household has serious concerns about the rising cost of life in Britain, as well as the lack of certainty regarding income stability. Households, on average, plan to spend less on major purchases during this Christmas season than at any point in the last year.
Energy prices are reportedly the biggest concern for most families. Four of the 'big six' energy suppliers have recently announced that they will increase costs for their customers in the next year. Consumers will have to pay an average of 9 per cent more for their energy in 2014 than at any point in the last year.
The survey's results indicate a split in opinion between those employed in education and health and those working in business and finance. Individuals employed in the finance industry were the least pessimistic about income stability, while education and social professionals reported the greatest level of pessimism.
As well as revealing a significant decline in optimism amongst households, the latest survey showed a major drop in savings, with households reporting that their ability to consider large purchases has declined significantly in the last year.