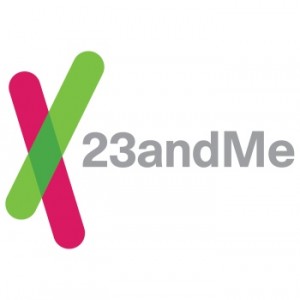 Online genetic testing service 23andme has been banned from offering its personal genetic testing service to public customers after an FDA investigation revealed that its marketing claims couldn't be backed up. The company if complying with the FDA order and said it would address the administration's concerns.
23andme was founded in 2006 by Anne Wojcicki, who is married to Google founder Sergey Brin. The company provides users with a report on 254 personal traits and potential health conditions based on analysis of a saliva sample. As well as showing genetic data and health issues, the reports allow people to view their genealogy.
The service has been popular with the technology community, attracting a sizable amount of press attention for its unique approach to tracing one's background and spotting potential health hazards before they appear. However, the FDA claims that the company has not provided any information on how accurate its genetic reports are, or on the detection methods used to indicate potential health risks.
The FDA is reportedly "concerned about the public health consequences of inaccurate results from the PGS device." The administration claims that the customers of 23andme could end up self-managing their health treatments using medications or doses that are unsafe and unhealthy.
23andme claims that it "recognises that we have not met the FDA's expectations regarding timeline and communication regarding our submission." The company claims that its relationship with the FDA is "extremely important to us and we are committed to fully engaging with them to address their concerns."
The ban on genetic tests is not the first scandal for 23andme. The company made headlines when it registered a "build-a-baby" patent, which allowed parents to learn about the traits their children could have based on their genetic data. The service was criticised by organisations such as Genetics and Society.