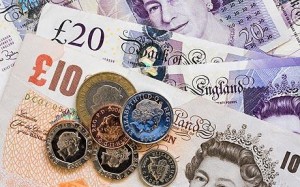 The average UK household debt has increased for the first time in five years. Student loans are fuelling a new increase in household debt, with the average UK household £8,159 in debt – the highest average debt figure since the beginning of the financial crisis in 2008.
The figures, which are from PriceWaterhouseCoopers, do not include debt related to real estate such as home mortgages. Total UK non-mortgage consumer debt is £216 billion – an increase of £8.5 billion or four percent of all household debt during the past twelve months.
Student debt is by far the biggest contributor to the higher average household debt figures. The average UK household owes £2,259 in student debt – a reality that has been linked to the Government's decision to triple tuition fees at universities three years ago.
When student debt is removed from the index, the average level of household debt has remained steady over the past five years. According to a Precious Plastic annual report, the average student that begins university in 2012 will owe £40,000 or more by the time that they graduate.
Due to the significant fee increase, experts believe that young people today are far more interested in saving for university than the previous generation, and far less likely to borrow. Experts believe that the massive increase in debt among students could have significant effects on future borrowing and investment habits.
A large number of UK households are also concerned about their ability to repay credit card bills and other typical household debt. While just 15 per cent of all the people surveyed reported needing to use credit to pay for essential items, over 26 per cent are worried about their ability to repay credit card bills and other debts.
The PriceWaterhouseCoopers report also showed a significant increase in the level of short-term debt, often from online payday loans. Mainstream lenders are expected to respond to the increase in demand for short-term loans with their own offerings in the next twelve months.