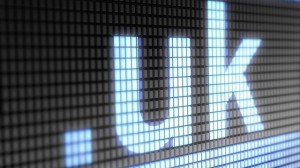 UK domain name registrars plan to offer shortened ".uk" domain names to websites based in the UK. The plan was originally pitched several years ago but was shelved after businesses became concerned that the new domain name could confuse web users accustomed to the longer ".co.uk" domain name.
Websites registered on the ".co.uk" domain will be able to switch over to the new TLD, or purchase an additional shortened domain. Nominet, the company offering the new domain name, has launched similar shortened country codes in Germany and France to much success.
The domain names will primarily be pitched do businesses interested in a shorter, more memorable web address. Lesley Cowley, Nominet's chief executive, believes that UK web users "are pretty savvy" and will quickly adapt to the newer, shorter top-level domain.
The company claims that its prices are some of the lowest in the industry, and that businesses will be able to affordably upgrade to the new address. The company will charge domain registrars – broker companies that sell domain names to consumers – just £3.50 per year for single-year registrations and £2.50 per year for multi-year contracts.
Nominet had originally planed to price the top-level domain at £20 per year. Lower pricing allows more businesses to purchase the new domain names, and makes it far easier for domain name registrars to offer the shortened ".uk" TLD as an upgrade or upsold service for existing customers.
Companies will have up to five years to claim their shortened domain names before they will be offered to the public. Despite the convenience of a short domain name, a large number of business owners and marketers have expressed concern that their new domain name could require an expensive rebrand.
Business owners will face a far wider range of options regarding domain names in the next few years. Icann, the non-profit corporation responsible for coordination of the global Internet system, plans to introduce over 1,400 new top-level domains for businesses and individuals, such as ".london" and ".game".