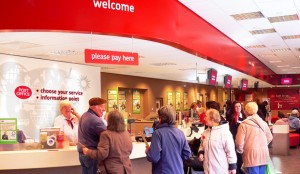 Post Office managers belonging to the Unite union will strike for the fist time in 34 years as a pay dispute with the Post Office fails to reach a conclusion after over 16 months of negotiating. The managers are striking to rule out overtime and improve their pay rates – the first such action in over three decades.
Unite has been working with Post Office executive management to improve salaries for managers since mid-2012. The union reports that executives are been inflexible regarding pay conditions, and that striking is the outcome that the managers have been 'forced into.'
Managers will strike for 24 hours this Friday, with further strikes planned if their pay demands are not met. Unite national officer Brian Scott has claimed that union members "will not undertake any overtime, will refuse to work additional hours or do work not proper to their role in the organisation."
A Post Office spokesman weighed in on the situation, claiming that the organisation is "disappointed that Unite has chosen to call industrial action at a time when we are continuing constructive discussions to resolve the current dispute."
The Post Office believes that the majority of its managers are not supportive of the industrial action, and that many will return to work on Friday and ignore the plans of Unite members.
Managers are not the only Post Office employees to have concerns about their pay conditions. Other Post Office workers are planning a separate strike this November over claims that executive management have been unresponsive to their demands for better job conditions and compensation.
With the protests scheduled to take place later today, it will be interesting to see the outcome of the dispute. Protests from Royal Mail staff over pay conditions following the company's privatisation also occurred recently, bringing attention to the salaries and work conditions of postal staff.