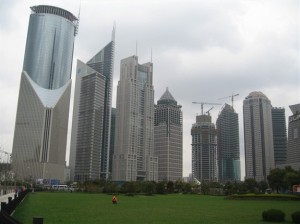 After months of concern about slow economic growth, the second-largest economy in the world is once again moving forward. Chinese economic growth sped up in the last three months, reaching a 7.8 per cent increase from the same period last year.
New figures show that Chinese economic growth is intensifying, with the previous quarter generating a lower 7.5 per cent economic expansion. The biggest increases were achieved in industrial output and domestic retail sales.
China has been a prominent feature in economic news stories recently, with many of the world's top economists fearing a lasting Chinese slowdown. The country has had one of the highest growth rates in the world for over a decade, but recent declines in its growth rate have left many economists on their toes.
However, the recent 7.8 per cent growth statistics are significantly ahead of China's own 7.5 per cent goals, proving that the world's second-largest economy and largest manufacturing nation certainly has the ability to rebound from slow growth.
China has been attempting to increase its domestic consumption in recent months as demand from key markets such as the United States and European Union slowed down. The country has historically been heavily dependent on exports – a problem that analysts believe is being resolved by the growth of its own consumer class.
The Chinese government has taken an active role in the recovery. VAT for small and medium-sized businesses was suspended earlier this year, giving many companies a chance to expand their operations at a point where international demand was often on the way down.
Government departments have also announced plans to open the Chinese railway system to foreign investors and construction firms, allowing foreign companies to take an active role in the development of new Chinese infrastructure.