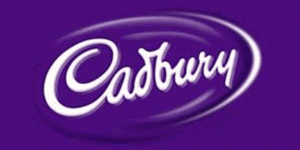 Think of Cadbury Dairy Milk and you'll probably visualise delicious chocolate in a rich purple wrapper. Despite the iconic purple colour of Cadbury's most popular chocolate bar, the company has failed in its attempts to trademark the particular shade of purple used in its Dairy Milk packaging.
Pantone 2865c – the colour code for Cadbury's famous shade of purple – was not granted as a trademark after rival firm Nestle challenged the application. Cadbury claims that the colour is synonymous with its well-known candy bar and that the shade of purple used in packaging has a 100-year history with the company.
The company, which was acquired by US food company Kraft in 2010 – has been engaged in a legal battle with Nestle since 2008. Cadbury aims to stop other candy and chocolate companies from using the same shade in their advertising, product packaging, and other promotions.
A spokesman from the company claims that the claim is largely due to competitors trying to 'pass off their products as Cadbury chocolate' by imitating the company's famous colour scheme. The company believes that the British public links purple packaging with Cadbury chocolate – a link that competitors could abuse.
The Court of Appeal rejected Cadbury's trademark application, noting that it 'did not comply with the requirements for trademark registration.' The company will likely resubmit the trademark application or appeal the decision of the Court of Appeal.
Nestle, one of Cadbury's largest competitors, claimed that the court decision was the 'right outcome from a legal perspective.' The decision brings an end – at least for the time being – to over five years of legal disputes between the two chocolate giants.