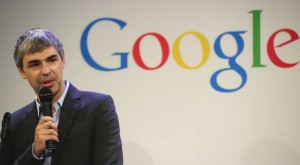 Corporate CEOs are getting younger, new research from CEO.com claims. With the technology industry rapidly expanding and a new generation of executives coming into the industry, CEOs and corporate leaders are getting younger by the day.
Research indicates that the average S&P CEO has a qualification from an American Ivy League university, is male, and is around 55 years of age. Over the last 30 years, the average age of the corporate CEO has declined from 59 to 55 years.
As corporate CEOs have gotten younger, they have become increasingly more likely to take risks, innovate, and play a major role in their workplace. Older CEOs, on the other hand, tend to be more skilled in managing people and making key decisions.
Younger CEOs are also more likely to value new marketing methods such as social media as being key to the growth of their company. Over-50 CEOs were still viewed social marketing as important, but to a lesser degree than their young counterparts.
Under-50 CEOs were also far more aggressive in their efforts to acquire competitors and complementary businesses. Younger CEOs are four percent more likely to buy a competitor than their older counterparts, who may wish to build one from scratch.
Citing well-known business publication Forbes, CEO.com noted that the some of the world's most powerful CEOs were under 40 years of age. Larry Page, CEO of Google, and Marissa Mayer of Yahoo, are 40 years old and 38 years old, respectively.
Technology group Technorati has commented on the characteristics of young CEOs and corporate leaders, noting that they tend to be more 'brutally honest' than their older counterparts.
Companies run by young CEOs also tend to outperform those of older CEOs, but are typically more focused on growth than long-term stability. Young CEOs also tend to operate far younger companies than their older peers.