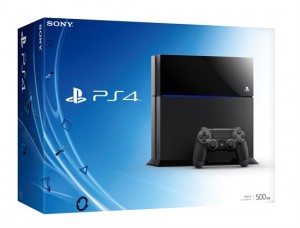 Sony's PlayStation 4 and Microsoft's Xbox One gaming console will both be released this November, leading many in the industry to claim that the month will be one of the biggest in history for entertainment industry retailers.
Tony Bartel, president of GameStop, claims that both of the gaming consoles are due to have a 'much stronger' launch than the previous Xbox 360 and PlayStation 3. Both of the previous generation consoles were plagued by severe inventory shortages.
The total amount of inventory available for November is 'exceeding expectations' for the retailer, which is one of America's largest gaming outlets. Mr Bartel expanded on his launch day predictions to claim that GameStop expected a 'significant increase in launch day quantities' compared to the previous generation's console launch.
Over the last decade, home gaming consoles have growth from children's toys into an integral part of the modern media centre. Strong sales of multiplayer titles such as Call of Duty have attracted an older audience to today's top gaming consoles.
Entertainment industry insiders have claimed that gaming is 'the new cinema' and that the industry will soon reach the same audience as mainstream films. The top-selling games of today are frequently developed on nine-figure budgets.
Judging by the pre-order number for this generation's top consoles, sales are likely to beat out anything observed during a previous generation. GameStop noted that over 1.5 million customers had signed up for a 'first to know' list for the PS4.
Over 700,000 people had also joined a list for alerts related to the Xbox One – the latest gaming console from Microsoft. Amazon.com also reported high pre-orders for the two upcoming gaming consoles.
As the two systems near release, we expect to hear more news about retail figures and total pre-orders. For now, however, it's safe to say that the gaming industry's latest new hardware is no longer just a toy for many customers.