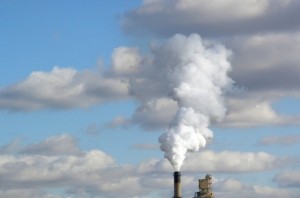 The British economic recovery is still in its early days, according to a new report from the Confederation of British Industry. The CBI, which had forecast 1 percent economic growth during the year, has increased its estimate to 1.2 percent due to improved consumer spending and increased access to credit.
Britain's economy has gained a large amount of momentum over the past quarter as a growing number of would-be homeowners have gained access to affordable credit to finance their homes. Other economic advantages include improved spending by consumers due to an improving labour market.
The CBI claims that Britain's annual economic growth rate will likely climb to 2.3 percent during 2014, setting the stage for a large-scale economic recovery. Many industries have seen significant improvements in economic conditions recently, including the construction sector and many of Britain's top exporters.
CBI Director-General John Cridland claims that the UK economy has' started to gain momentum' but that we would 'need to see a full-blown rebalancing of the economy' in order to call the recovery a sustainable improvement. The group believes that the UK economy needs stronger business investment before it will truly recover.
Several economic signals have indicated that the UK is on the right rack after years of economic concern. The amount of jobless Britons claiming benefits decreased in the last month at twice the rate estimated by some of the country's top economists, leading many to claim that the UK was on the path to long-term recovery.
Despite its more optimistic economic estimates, the CBI noted that the UK economic improvement was still in its 'early days.' With the Eurozone moving out of its recent period of economic decline, the UK export sector may be the driving force behind an increasingly strong economy.