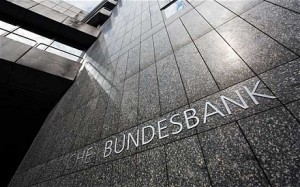 Germany's excellent second quarter economic growth may not be repeated later this year, according to the country's central bank. In its monthly report, the Bundesbank noted that Germany's robust 0.7 percent growth during the second quarter was not likely to last, and that economic growth in Germany is likely to stabilise.
The central bank noted that the excellent second quarter growth was largely due to the European nation's economy 'catching up' after earlier slow performance. Long-term annual economic growth in Germany is likely to fall between 1 percent and 1.3 percent, based on the country's capacity to grow its economy sustainably.
Germany has fared relatively well in recent quarters after several European markets failed to reach their targets. The country's large industrial production sector has not sold to many of its former customers in the Eurozone, instead trading with overseas markets that have a greater demand for German-made solution.
Because of this, many German companies are opening new production centres in a variety of foreign territories, instead of within Germany. While the manufacturing centres have an obvious advantage for German industry, the Bundesbank worries that the offshore manufacturing may slow foreign investment in Germany.
The central bank believes that large-scale investment in Germany is unlikely until the Eurozone recovers from its current economic issues. The majority of German trading has occurred outside the Eurozone in recent months, with its two fastest-growing export the United States and United Kingdom, respectively.
Exports to EU countries decreased by two percent in the last year, leading many of Germany's top economists to express concerns about the nation's growth potential during the Eurozone economic crisis. Almost 60 percent of Germany's exports are sent to other European Union countries, making a fast European economic recovery a high priority for German industry.