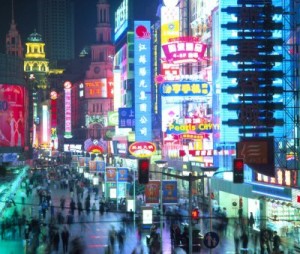 A British executive has been arrested in China for his role in a bribery scandal that may involve some of the world's largest pharmaceutical firm. Peter Humphrey has been detained, along with his wife, have spent the last six weeks detained after the couples' risk advisory firm came up in investigations of bribery and corruption.
Mr Humphrey's business, ChinaWhys, offered risk assessment services to several international firms operating in China. One of its clients was GlaxoSmithKline – a controversial pharmaceutical company currently under investigation for alleged large-scale bribery of Chinese doctors and pharmaceutical purchasing managers.
The Wall Street Journal has released a statement from Mr Humprey's family that claims he is being investigated due to charges of 'breaking Chinese laws related to purchasing personal information.
GlaxoSmithKline was a former client of ChinaWhys, although there is currently no data to suggest that the company was taking part in large-scale bribery because of Mr Humphrey's firm. The company offered risk management solutions to foreign corporations operating in China.
The company, which is one of the largest pharmaceutical firms operating in China, is accused of taking part in a £320 million bribery scandal designed to increase sales of its medication to Chinese health clinics and hospitals.
GlaxoSmithKline has admitted that several of its executives based in China may have broken the law during their negotiations with customers. Several GSK executives are currently detained due to their suspected involvement in the bribery scandal.
Mr Humphrey and his wife are currently receiving assistance from the UK embassy, and his wife, a US citizen, is believed to be receiving assistance from United States' services in China.
ChinaWhys markets itself as a 'discreet risk mitigations solution' provider, offering a variety of consulting and investigation services to foreign corporations in China and the greater Asia Pacific region.