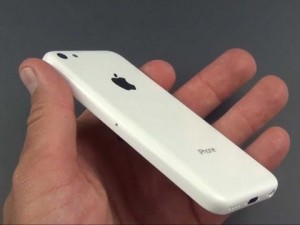 Despite its immense success in the United States with the iPhone and iPad, US tech firm Apple Inc. has thus far failed to make a dent in the large Chinese smartphone market.
The company, which is known for its cutting-edge designs and powerful smartphone line-up, scored just 4.8 percent of the Chinese smartphone market during the second quarter, with consumers overwhelmingly opting for less expensive models.
Apple's iPhone 5, which is seen as a status symbol in China, has been largely ignored in favour of less expensive phones. However, it has emerged as the preferred phone for China's growing middle and upper class due to its price and exclusivity.
With the iPhone 5C, the company's upcoming coloured iPhone, Apple could tap into the world's largest smartphone market. The phone, which is less expensive than the standard iPhone, could prove a cost-effective hit for China's growing middle class.
Despite being named for its coloured design, the iPhone 5C has been dubbed by the tech community as the 'cheap' iPhone. Experts believe that, if Apple partners with a good Chinese mobile carrier, it could be an affordable hit in the country.
The Cupertino-based firm faces immense competition in China, where inexpensive smartphones dominate the market and low-cost copies of Apple devices are easy to find. South Korean manufacturers such as Samsung are also focused on China.
This makes it difficult for the company to enter the market with its more expensive iPhone 5, or the upcoming iPhone 5S. The iPhone 5C, however, could be a low-cost, entry-level model that opens the company up to a wide range of Chinese customers.
After all, with Apple's remarkable brand loyalty potentially keeping customers with the company long after their first phone, a low-cost entry into the Chinese market is an excellent way for Apple to rapidly expand its customer base in China.