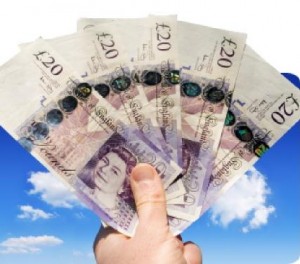 The crackdown on payday loans is continuing. The Financial Conduct Authority has announced that it will consider banning payday lenders from advertising their loans using certain key mediums after an industry summit at Whitehall exposed unethical tactics were part of many lenders' core business models.
Both lenders and regulators recently met in Whitehall to discuss how the payday lending industry could move forward after several recent scandals involving high-pressure, predatory tactics exposed many lenders. The lenders also met with debt charities and government ministers to discuss the future of the industry.
Payday lending has increased in popularity dramatically in recent years as many of Britain's families struggle with rising living costs and reduced spending power. New statistics have indicated that over one million British families rely heavily on payday loans for everyday expenses such as food, petrol, and accommodation costs.
The FCA will become the primary regulator for the high-interest loan sector in April of 2014, giving greater power to regulators concerned with the booming popularity of payday lending services. The FCA's chief executive, Martin Wheatley, has claimed that a serious advertising ban on payday loans could come into effect.
Mr Wheatley claimed that many of the groups directly target their advertisements to groups that will struggle to repay their loans, allowing them to trap students, young people, and at-risk groups in long-term debt traps. Many payday lenders charge up to 5,000 percent annual interest rates to their clients in order to remain profitable.
The FCA will also consider several other options, including a hard cap on the total amount of loans that any individual borrower can attain, a limit on 'roll over' loan payments, and a delay for potential borrowers. The FCA is also considering the use of a central payday lending database to track the actions of major payday lenders.
Other groups are also targeting the payday loan industry, including the Office of Fair Trading and the Competition Commission. The OFT recently petitioned 50 of the top UK payday lenders to indicate that they were operating ethically. So far, only 21 loan providers have responded to the group's request.