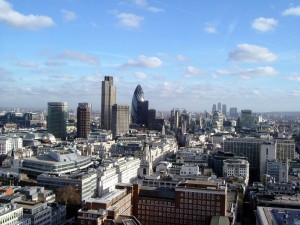 UK financial services companies have been hit by severe job cuts as ailing revenue figures have prompted many in the industry to take immediate action. UK financial services firms have cut an estimated 10,000 jobs over the last three months, a new study by PwC has reported.
The job losses were largely predicted by industry groups, which predicted that there would likely be a serious downsizing in many financial firms over the previous three months leading up to June. The downsizing activity has been attributed to a 'profits dip' in the sector, with commissions and fees dropping over the last three months.
Despite being accompanied by a significant decrease in operating costs, the industry has been hit hard by reduced commissions. The sectors hardest hit by the recent job cuts include banking and securities trading. Investment management and insurance were also hit hard, with thousands of layoffs across the two industries.
The layoffs have come about despite an increase in confidence in the financial sector that hasn't been observed since the early 2000s. The PwC survey reported that most people involved in the financial industry expect profitability to increase during the next quarter due to industry-wide growth in business volume.
Others in the industry have theorised that the job cuts were caused by a series of recent regulatory measures from the EU, many of which were targeted squarely at the financial services industry. The bonus cap, which limits the amount that bank executives can be paid via bonuses, is reportedly a major concern for many.
Other issues include proposals to reduce staffing flexibility, which could cause some banks to struggle with maintaining staff numbers. The industry is worried about an increase in public governance that could slow many banks' ability to do business.