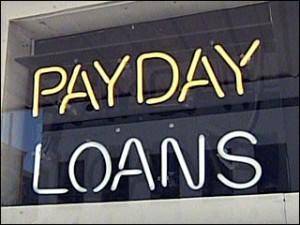 Payday lenders may have lost a lucrative advertising opportunity, as the National Union of Students has requested that UK universities ban advertising for cash loan providers. Three universities have announced their support for the ban and have already removed advertising for high-interest payday loans from their campuses.
Northampton, Swansea, and Northumbria University have all banned payday loan advertising on campus after complaints about the high interest rates levied against borrowers. The universities banned the advertisements due to fears that the loans were being specifically targeted to students, causing long-term financial issues.
Payday loan providers have thrived in the UK after strict legislation reduced their ability to operate in the United States. Following aggressive regulatory action from US consumer finance groups and government agencies, a number of formerly US-based loan providers have set up shop in the UK to target struggling individuals.
Students, many of whom are affected by consumer debt and low incomes, are one of their primary demographics, according to the National Union of Students. The group plans to petition other universities to refuse advertising from the lenders, many of whom are currently under investigation by the Office of Fair Trading.
Rogue payday lenders are accused of using predatory tactics to target communities that are unable to repay their loans, as well as 'trapping' borrowers using interest rates that exceed 4,000 percent. The industry is one of several being studied by the Competition Commission for a potential irresponsible lending investigation.
The NUS has reported that as many as one in ten students have used payday loans to cover their living expenses while studying, with many claiming that on-campus ads helped them find credit opportunities. Lenders argue that students have very few low-interest credit opportunities, and that their service 'bridges the credit gap'