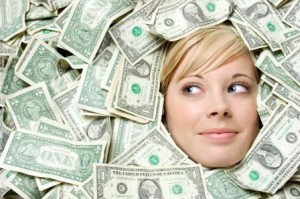 UK-based payday lenders are facing additional barriers as the Office of Fair Trading considers a detailed investigation into their business practices. Payday lenders have been in the spotlight recently after several councils throughout the UK blocked their websites from public computers in libraries and government offices.
Haringey council, a London city council, recently joined the list of governments that block payday lending websites. The local government blocked high-interest lenders' websites on library and government office computers as part of a mission to protect its residents from predatory lenders and 'excessive interest rates.'
The council is one of several to implement the ban, and its actions could be the spur for an in-depth investigation into the practices of payday lenders. The Office of Fair Trading is considering a deep investigation into the high-interest lending sector as a recent probe indicated revealed predatory lending tactics amongst many lenders.
Payday loans have grown into an increasingly damaging social issue for many of the country's most vulnerable individuals. Debt charity StepChange has reported that, of the tens of thousands of people that contact it annually, over 7,000 of its callers have more than five payday loans out at once, all of which are charged high interest rates.
The industry is reportedly plagued by unethical tactics and predatory strategies that lure in borrowers. The OFT claims that payday lenders deliberately target a market that's struggling financially, and that lenders frequently used misleading messages to lure customers in with claims of 'no questions asked' financing.
Despite the growth of the payday lending market, which is now worth an estimated £2 billion, the OFT's tactics appear to be working. Of the 50 payday loan companies contacted by the OFT as part of its investigation, three have either surrendered their licenses or left the market entirely.