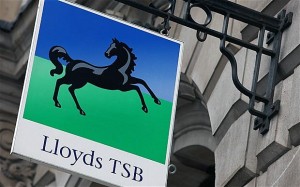 An investigation by The Times has revealed that several Lloyds loan salesmen faked PPI information in loan agreements with the bank's customers. The scandal was revealed during a training program designed to assist customer service agents for the bank in completing the 'morally difficult' task of dealing with PPI claims.
Numerous Lloyds loan salespeople are alleged to have misleadingly filled in blank boxes on loan application forms, leading to customers buying Payment Protection Insurance from the financial services company. The fraud is believed to apply to a wide range of borrower accounts, many of whom complained about PPI.
Investigators allege that salespeople took loan agreements signed by customers of the bank, and modified them to indicate their interest in PPI services. The contracts featured blank boxes offering borrowers the ability to purchase PPI, which staff are alleged to have filled in after borrowers submitted the completed application form.
The bank's support staff allegedly knew of the misleading tactics, and are alleged to have been encouraged to turn down PPI claims from the applicants. Staff were told to reject PPI claims at the bank's contracted Deloitte call centre, as well as delaying applications for Payment Protection Insurance claims to dissuade customers.
While the Lloyds PPI scandal certainly isn't the first major sales ethics scandal to put retail banking in the spotlight, it's one of the first to indicate widespread misleading tactics aimed at consumers. Lloyds is now encouraging its PPI claimants to resubmit their claims to new call centres, as well as retraining many of its salespeople.
Lloyds was fined £4.3 million in February for deliberately delaying PPI settlements, and has continued to be monitored by the Financial Conduct Authority. The bank, as well as three other major high street banks, has set aside a multi-billion pound PPI compensation budget for consumers affected by the misleading sales policy.