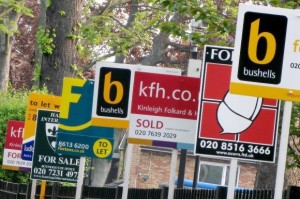 More homes are being sold in Britain than at any point during the last three years, a new report from the Royal Institution of Chartered Surveyors claims. Real estate has lagged as an industry during the past five years, despite a reasonable level of growth in London's real estate market.
The new report claims that members of the Royal Institution of Chartered Surveyors sold an average of 17.9 properties during the three-year survey period. The report is the second major industry release to indicate a surge in housing sales, after a study by the Nationwide Building Society reported a 1.1 percent growth in home sales.
While the increase in housing sales indicated by the report puts current demand far below its peak level prior to the economic downturn, industry experts claim that the amount of houses sold will continue to increase. 35 percent to of Rics members have indicated that they expect to see a growth in sales instead of a long-term decline.
Industry experts also claim that the real estate market shouldn't expect to return to its previous level of activity, nor should it expect to. After a downturn in real estate sales that many economists branded as a 'market correction', real estate agents are hoping that the industry will return to a level of stability rather than a price bubble.
While the report's conclusions are great news for sellers, they could be of concern to first-time homebuyers. 'Held houses' in high-demand areas such as Central London are being sold using mass open homes fuelled by growing demand and pricing that's favourable to homeowners, as we've previously reported.
The conclusions reached by the report also contradict borrowing data released by the Bank of England. Figured indicate that there has been little increase in the total amount of mortgages being sold in Britain, despite the increase in home sales.