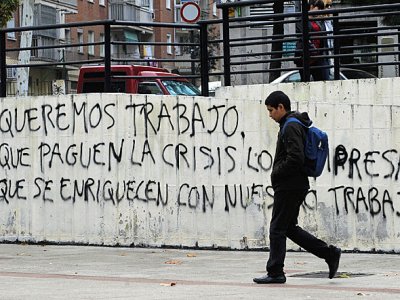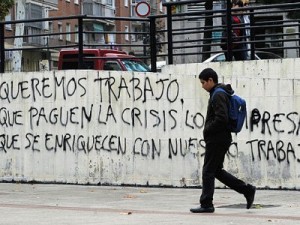 Growing unemployment in Southern European countries is hurting young people the most, new data from the OECD unemployment survey shows. The latest OECD survey paints a bleak picture of economic opportunity for youth in the struggling countries of Greece and Spain, where 60 percent of young people lack jobs.
Despite moderate economic growth in the UK, many of Europe's markets are stuck in an unemployment crisis that threatens to reduce job opportunities for the young for over a decade. Overall unemployment in Greece is expected to reach up to 28.2 percent in the next eighteen months, based on economists' predictions.
Other European nations, including France and Italy, are also faring poorly as youth unemployment continues to worsen. The French unemployment rate will reach 11 percent in the next eighteen months, with Italy's rate exceeding 12.5 percent in the same time period, according to the report's economic data.
With an increase in total unemployment, analysts are expecting youth to suffer the most from limited job opportunities. Over 60 percent of young people in Greece are unemployed. Economists and social commentators have predicted that the growing unemployment rate in Southern European countries could lead to civil unrest.
Other countries with growing unemployment concerns include Portugal, where a current 26.8 percent unemployment rate is predicted to grow to 18.5 percent in the next eighteen months. Ireland and Slovenia, at 13.6 percent and 11.2 percent each, are also expected to see increased unemployment due to minimal growth.
UK unemployment is expected to stay relatively steady over the next year, with a current figure of 7.9 percent expected to grow to 8 percent by early 2014. Of the OECD countries, only South Korea, Norway, Japan, Austria and Switzerland were recorded as having sub-five percent unemployment rates and real job growth.
Read more