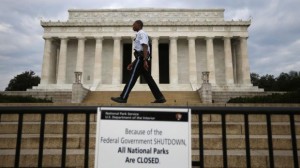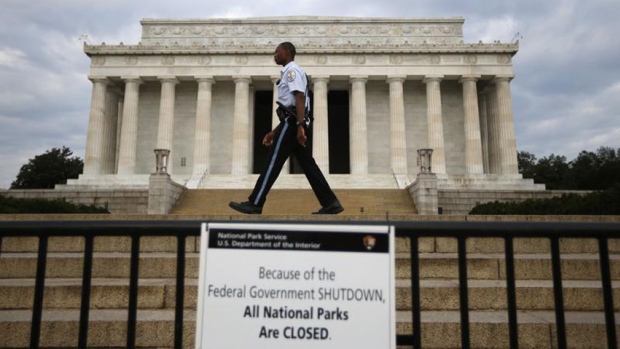 With hundreds of thousands of salaried workers at home and many not receiving their regular paycheques, the United States government shutdown is having real effects after just days.
President Barack Obama's claim that the shutdown would have 'very real economic impact on real people' was written off by many economic commentators as a 'doom and gloom' view of the situation, but an increasing number of analysts believe that it may be closer to the truth than originally thought.
Economic research group IHS has estimated that the total economic cost of the US government shutdown is over $300 million per day – a bill that's presented to the United States government itself, primarily for personnel-related expenses.
Financial services firm Goldman Sachs believes that a three-week shutdown, which is similar to the length of the shutdown in 1995, would cost the United States almost one per cent of its GDP for this quarter.
Others, however, have a slightly different view of the shutdown. The stock market is up by around 18 per cent since the beginning of the year, and markets haven't been hit particularly hard by the shutdown. Many stocks have improved despite the lack of government activity.
For most of the business world, there are greater concerns than the shutdown of the United States government. The Federal Reserve's quantitative easing programme is one of several issues that have attracted the attention of Wall Street above the issue in Washington.
The last time the United States government shut down temporarily was in almost 20 years ago. In 1995, the government shut down for 21 days, costing the government as much as $2.1 billion in 2013 dollars.
Analysts believe that, despite the short-term hit to the United States economy, the government will eventually reach a compromise and economic activity will resume as usual.