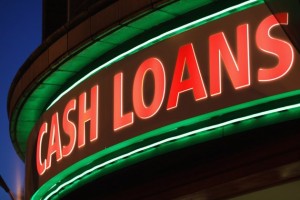 After launching an investigation into the practices of some of the country's biggest payday lenders, the Office of Fair Trading has prompted 15 payday lenders to close their doors. 15 high-interest lenders shut down after being given 12 weeks to show that they were operating within the law and not using unethical lending tactics.
The probe, carried out by the Office of Fair Trading as part of a major crackdown on payday lending, targeted 15 payday lenders across the country. The payday lenders targeted by the investigation make up over 90 percent of the UK market, with many featuring prominently in the news due to complaints by debt watchdog groups.
Experts believe that the lenders closed their doors in order to avoid complying with the investigation, which required a full audit report from payday lenders. Firms that are believed to have behaved unethically may be targeted for further investigations by the OFT as the regulator intensifies its crackdown on high-interest lending.
Despite the crackdown on payday lending, many debt-related charities believe that predatory lending is becoming a bigger problem in the UK. StepChange, one of the UK's largest debt charities, claims that it helped more people with loans in the first half of 2013 than it did during the entire last year.
The group's head of policy, Peter Tutton, claims that payday lending appears to be growing into a bigger problem as more Britons struggle with living costs. The total number of people assisted by the group 'looks set to double this year' even as many payday lenders close their doors to avoid investigation.
Many of the people assisted by debt charities have over five payday loans that are simultaneously racking up interest, leaving them with little hope of escaping their debts. The OFT's investigation has been praised by business secretary Vince Cable, who claims that 'tough enforcement is having a real effect' on payday lending.
Read more